Types of AGA Treatment at our clinic
Correct AGA Treatment
From the AGA Clinic, many patients are transferred to our hospital. The problems of patients' dissatisfaction with AGA treatment can be broadly summarized in the following three categories.
Doctor's response
AGA Counselor
Unclear fees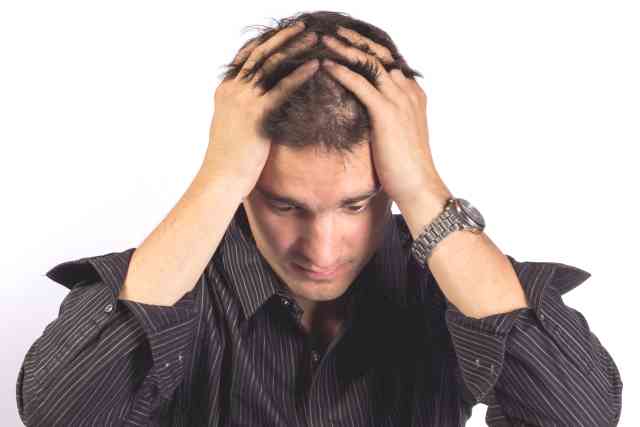 1. Doctor's response
As for the first problem, when you go to a clinic, the counselor explains the contents of the treatment, and there seems to be a clinic where there is almost no explanation from the doctor, only prescription medicine. In such clinics, part-time doctors may simply prescribe medicines.
2. AGA Counselor
The second problem is with counselors. Counselors in AGA specialty clinics do not have any medical qualifications. There are many clinics where counselors who are not qualified as doctors perform illegal medical practices such as recommending treatment to patients. Also, because of quotas and incentives, counselors may recommend expensive courses.
3. Unclear fees
The third is the problem of treatment costs. Since AGA is self-funded, it is inevitable that there will be variations in prices depending on the hospital. However, while advertised as "¥3,000 a month~" and "counseling free", they are recommended to prescribe medicines and unnecessary hair growth mesotherapy (treatment with growth factors), and are forced to take courses of ¥800,000 a year.
AGA Treatment at the "Hada no clinic"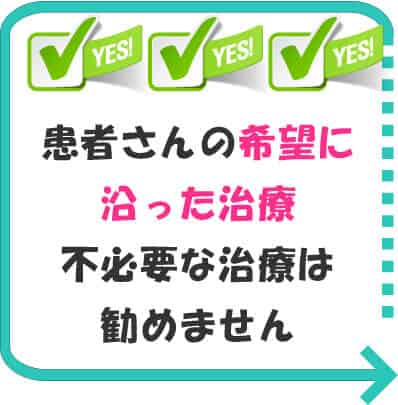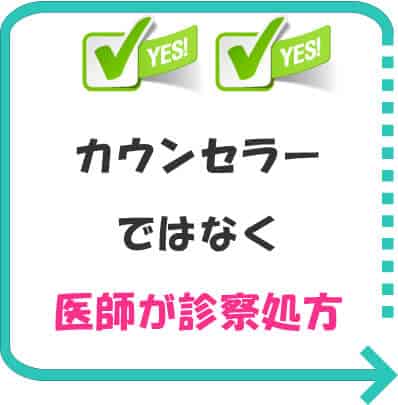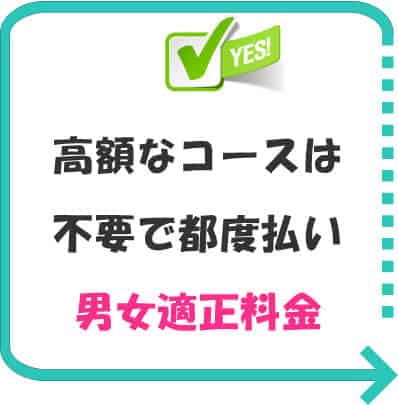 1. Treatment according to wishes
As for how much thinning hair is worrisome, there are individual differences in how you feel. There are people who do not want treatment even if the degree of progression is high, those who want to be able to stop progression, those who want to grow well, etc. are different for each person.
We do not prescribe original treatments uniformly or make unnecessary mesotherapy courses organized.
2. Explanation by a doctor
There are no AGA counselors at our clinic, and doctors perform everything including medical examination, medicine selection, and explanation of side effects.(For this reason, please note that our clinic does not offer free counseling.)
In addition, not only the merits but also the disadvantages such as side effects and risks are firmly explained. Drugs for AGA and FAGA are highly safe, but in rare cases, serious side effects may occur. We thoroughly disclose information correctly and strive to prevent side effects as much as possible.
3. Treatment at reasonable rates
Our clinic discloses all fees on its website. Please be assured that there is no prescription of original therapeutic medicines that cost ¥30,000 per month or expensive courses such as ¥600,000 or ¥800,000 per year.
Appointments and Enquiries
For return visits, please inform us of your 'consultation ticket number' when making an enquiry.
●Hada no clinic Koenji
(
TEL 03-5913-7435
)
4F Anfini Building, 4-6-7 Koenji Minami, Suginami-ku, Tokyo
Mon.~Sta. : 10:30 am - 1:30 pm / 3:30 pm - 6:30 pm
Sun. and Public holiday : closed
●Hada no clinic Kojimachi
(
TEL 03-6261-7433
)
B1F Chichibuya Building, 3-7-4 Kojimachi, Chiyoda-ku, Tokyo
Mon.~Fri. : 11:00 am - 2:00 pm / 4:00 pm - 7:00 pm
Sta. and Sun. : 10:00 am - 1:00 pm / 3:00 pm - 6:00 pm
Public holiday : closed
*Full appointments are required.
*We are very sorry, but sometimes it is difficult to get through on the phone due to the high volume of calls. We ask for your understanding as we have a limited number of staff.
*Please note that a separate 'telephone re-consultation fee' will be charged if a doctor responds to medical questions.