Lin, Chia-Hsuan 林 家勳– Dermatologist –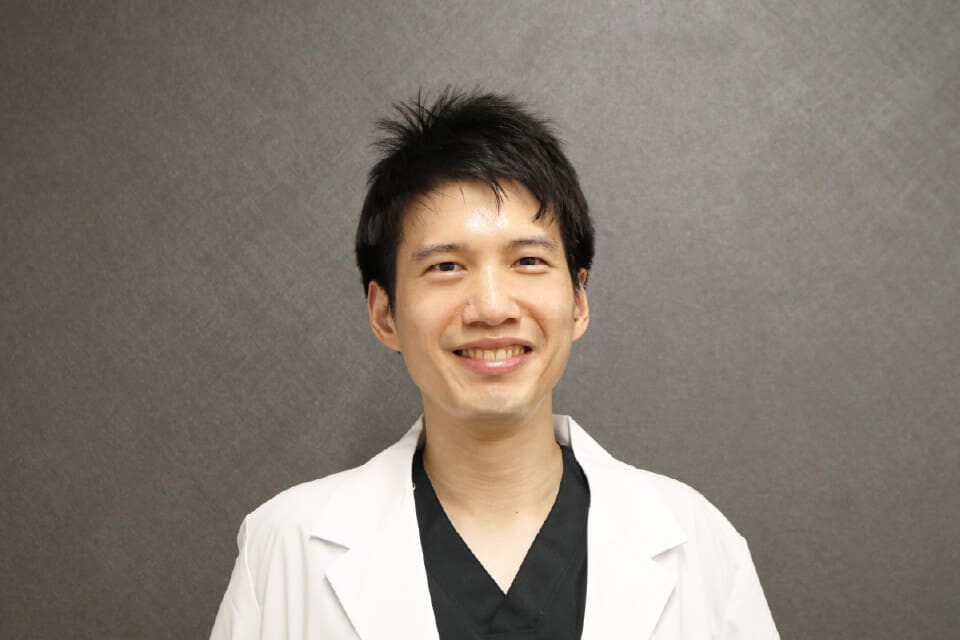 Dr. Lin is originally from Taiwan and now a dermatologist in Japan. He graduated from National Taiwan University School of Medicine and earned his MPH degree from the University of Tokyo.
He obtained medical licenses in both Taiwan and Japan and completed his dermatology residency in The University of Tokyo Hospital and The Jikei University Hospital.
Dr. Lin provides outstanding care in many areas of dermatology, including general dermatology, aesthetic dermatology, and laser dermatology. He is particularly interested in acne/Accutane treatment, acne scars, androgenetic alopecia, ablative/cosmetic laser procedure, Botulinum toxin injections, and LGBTQ healthcare.
His clinical philosophy involves working together with his patients as partners in achieving their medical and aesthetic goals.
Dr. Lin can speak fluent English, Taiwanese, Mandarin Chinese, and Japanese. Please feel free to visit him for any skin problems or cosmetic consultation.
Short CV
Qualifications and Academic Affiliations
2010 Graduated from National Taiwan Univ School of Medicine
Master of Medicine, The Univ of Tokyo Graduate School of Medicine
Dermatology, The Univ of Tokyo Hospital
Dermatology, The Tokyo Jikei Univ School of Medicine
Dermatology, Misato Kenwa Hospital
Dermatology, Atsugi City Hospital
2022 Hada no Clinic
Licensed to practice medicine in Japan
The Japanese Society of Dermatology
JLPT N1
Qualified to administer Botox Vista
Japan Cosmetic Ingredients Certification Level 1
Iwahashi Yosuke 岩橋 陽介– Director, Dermatologist –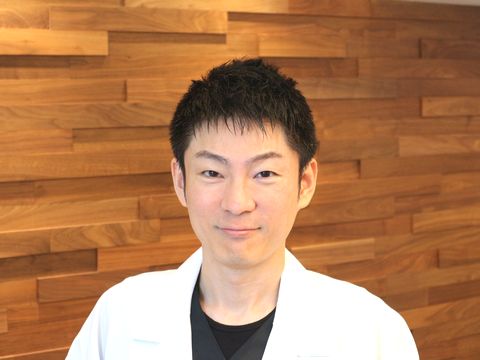 My name is Iwahashi, Director of Hada no Clinic. Our clinics are currently located in Koenji and Kojimachi in Tokyo.
I originally specialized in general internal medicine and cardiovascular medicine.
I started an outpatient dermatology practice 17 years ago in addition to my internal medicine practice, which was inspired by my own experience of suffering from acne for many years.
The acne I had suffered from since elementary school was never cured, no matter how I tried to improve my lifestyle or underwent treatment at various dermatological clinics.
When I was a medical student, I had the opportunity to go to the United States for a two-month internship and learned from a dermatologist that isotretinoin and hormone therapy were the mainstream treatment for acne overseas.
After becoming a doctor, I first treated my own acne with isotretinoin, which cured my long-standing acne in just two courses. I wanted to spread this treatment to other patients suffering from acne as I did.
When I started my outpatient acne clinic 17 years ago, there were very few doctors in Japan who were treating patients with isotretinoin (Accutane) or hormone therapy. Under such circumstances, the number of patients with severe acne I treated has grown to over 15,000.
I am proud to say that I am one of the most experienced doctors in Japan. If you have given up because your acne has not been cured no matter where you go, please contact our clinic.
With regard to AGA, we explain the advantages and disadvantages and provide treatment that meets the patient's wishes. We offer standard treatment using finasteride and topical minoxidil, as well as minoxidil tablets and dutasteride, which have a powerful hair-growth effect.
For the treatment of spots, warts, moles, acne scars, and medical hair removal, a total of 14 lasers have been installed at the two clinics, and a combination of various types of lasers is used according to the symptoms. We have a very large number of laser cases and treat more patients than university hospitals or private hospitals. Of course, all of our physicians are skilled in laser treatment.
We also focus on anti-aging treatments such as wrinkle treatment combining Botox and hyaluronic acid injections, and sagging treatment using HIFU.
We create and prescribe cosmetics with as few preservatives and additives as possible, and with ingredients that are gentle to the skin, in our clinic. Our medical cosmetics are well received by patients suffering from acne and those with sensitive skin.
Our patients range from those who want to be more beautiful to those who have major concerns about their skin and hair.
We believe that our mission is to meet the needs and concerns of such patients head-on and improve them through correct treatment.
Many of our staff do not speak English, and I do not speak it fluently, but we are learning it every day. Please feel free to contact us. Thanks.
From Yosuke Iwahashi, M.D.
Short CV
Qualifications and Academic Affiliations
2003 Graduated from Mie Univ School of Medicine
Practical training at VA Palo Alto Health Care System
2003 Kanto Central Hospital
2006 Kosei Central Hospital
2006 Dermatology, Yamaguchi Clinic (part-time)
2011 Dermatology, Yamaguchi Clinic (full-time)
2015 Opened Hada no Clinic
Board Certified Physician, Japanese Society of Internal Medicine
Certified Medical Specialist, Japanese Society of Anti-Aging Medicine
National Association of Placenta Therapy Research Physicians
Chiyoda-ku Medical Association
Advanced Specialist of Cosmetic Ingredients Test
Japan Cosmetic Ingredients Certification Level 1
Qualified to administer Botox Vista
Wakimizu Yoko 涌水 陽子– Vice director, Dermatologist –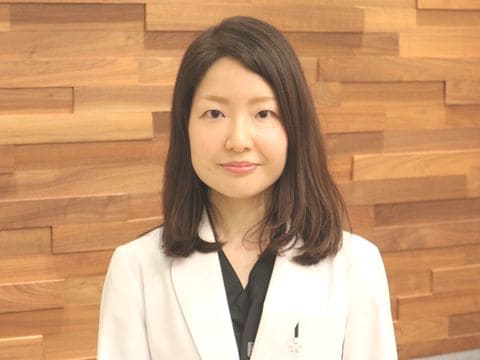 Hello. My name is Wakimizu, vice director of the clinic.
I entered medical school after graduating from pharmacy school, so I am licensed as both a pharmacist and a physician.
I have a long experience as a cosmetic dermatologist, and in addition to acne and AGA treatment, I have been involved in anti-aging treatments such as treatment with various lasers and injection of hyaluronic acid and Botox.
In recent years, the demand for cosmetic medicine has been increasing for both men and women, and the cosmetic medicine market is rapidly expanding. Medical devices and treatments are evolving daily, and it is believed that they are contributing to the resolution of many people's skin problems.
However, it cannot be said that patient satisfaction has improved in response to the evolution of cosmetic medicine. This is because, while cosmetic medicine contributes to the resolution of patients' problems, it is also a business that makes money from patients' problems.
Some patients may have had the experience of being aggressively recommended expensive surgeries or treatments at beauty clinics. However, I myself am not comfortable recommending unnecessarily expensive cosmetic procedures to my patients and cannot force myself to advertise, etc. I gradually became conflicted about the situation I was in.
Cosmetic practice was interesting and I found it rewarding to be able to solve patients' problems. However, although I had a passion to study more deeply, I was thinking of stepping back from cosmetic medicine after worrying about various issues.
Just at that time, I had the opportunity to talk to Director Iwahashi of this clinic. Witnessing his sincerity in his practice, his wealth of knowledge, and his insatiable inquisitiveness, I was able to make up my mind to continue practicing cosmetic medicine. I feel that it was a fortunate event that determined my way of life as a doctor.
We are constantly updating our practice by incorporating the latest findings from research and clinical experience into our evidence-based treatments. We do not recommend any treatment forcibly, and we will choose a treatment together with you according to your symptoms.
Because I have suffered through the lights and shadows of cosmetic medicine, I strongly feel the sincerity of our clinic, and I feel a mission to continue this sincere medical system in the future.
It would be my greatest pleasure as a physician if I could support your smile. Please feel free to contact us for consultation as we will make every effort to provide responsible and wholehearted medical care.
As for English, we still have a lot to learn and there are many things that we are not perfect in. We appreciate your understanding.
From Yoko Wakimizu, M.D.
Short CV
Qualifications and Academic Affiliations
2007 Graduated from Tokyo Univ of Pharmacy and Life Sciences, Faculty of Pharmacy
2011 Graduated from Gunma Univ School of Medicine
Dermatology, Maebashi Red Cross Hospital
Dermatology, Kyorin Univ Hospital
Cosmetic dermatology at a clinic in Tokyo
2018 Hada no Clinic
The Japanese Society of Dermatology
Certified Medical Specialist, Japanese Society of Anti-Aging Medicine
Board Certified Doctor, Japanese Society of Hot Springs and Climate Physics
National Qualification as a Pharmacist
Qualified to administer Botox Vista
Ito Atushi 伊東 篤志– Dermatologist –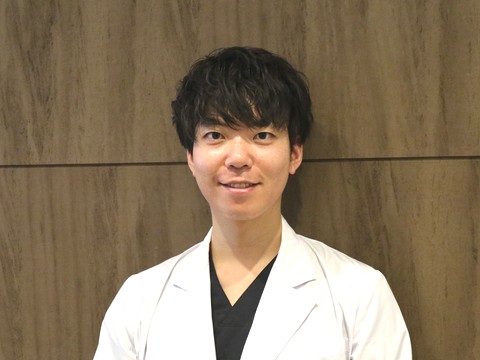 My name is Ito, a dermatologist and cosmetic dermatologist.
I have treated general dermatological conditions such as acne, alopecia, and skin infections at university hospitals and city hospitals.
Currently, I am in charge of laser outpatient and cosmetic medicine for spots and warts, in addition to acne, AGA, and female alopecia treatment at Hada no clinic.
I will use my experience and knowledge as a dermatologist to provide you with the precise medical treatment for your condition.
What is your impression of cosmetic dermatology?
I believe that cosmetic dermatology is a familiar field that can improve patients' skin problems.
Many of us may have suffered from acne or acne scars at one time or another, and AGA is a common disease that causes men to suffer from appearance problems for many years.
Nevertheless, the Japanese insurance system does not provide satisfactory treatment simply because it is not life-threatening.
However, I believe that the psychological burden caused by acne and AGA is not something to be taken lightly. I question medical treatment that treats appearance problems lightly.
I value the feelings that you have and will strive to provide medical care with sincerity as my creed. Please feel free to consult with us about any skin problems you may have.
From Atushi Ito, M.D.
Short CV
Qualifications and Academic Affiliations
2015 Graduated from Tokyo Medical Univ School of Medicine
Dermatology, Univ of Yamanashi Hospital
Dermatology, Kofu Kyoritsu Hospital
2018 Hada no Clinic
The Japanese Society of Dermatology
The Japanese Society of Cosmetic Dermatology
Qualified to administer Botox Vista
Related Pages