This is an introduction of doctors of Hada no clinic. Please see below for the list of outpatient doctor at each clinic.
Lin, Chia-Hsuan, M.D. (2022 Doctor Introduction)
林 家勳 略歴
資格・学会
2010年 国立台湾大学医学部卒業
日本医師免許取得
東京大学大学院医学系研究科修士
東大病院及び東京慈恵医大皮膚科
みさと健和病院
厚木市立病院
2022年 医療法人社団 肌のクリニック
日本皮膚科学会
日本語能力試験N1
ボトックスビスタ施注資格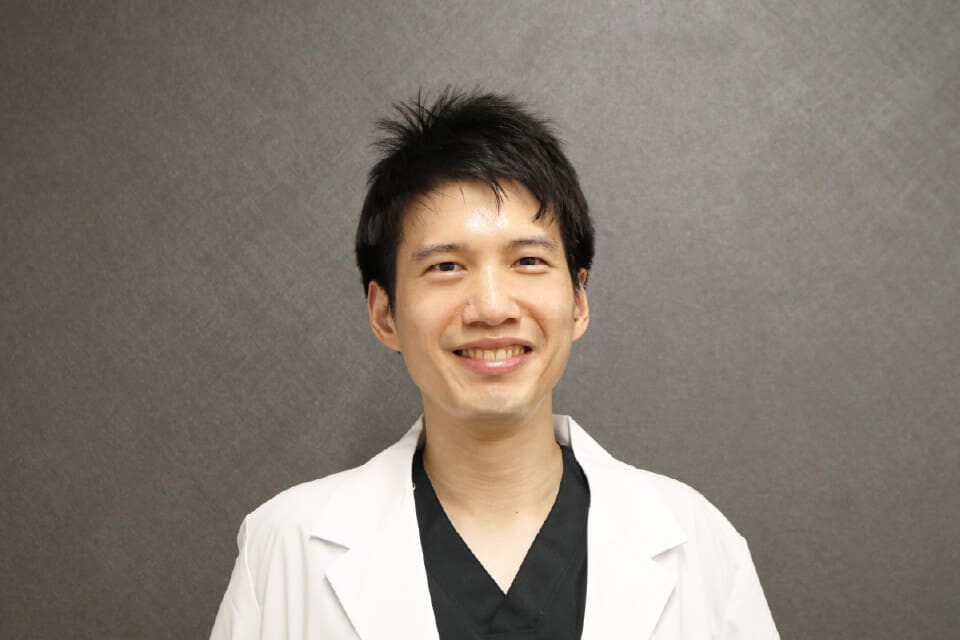 Dr. Lin is originally from Taiwan and now a dermatologist in Japan. He graduated from National Taiwan University School of Medicine and earned his MPH degree from the University of Tokyo. He obtained medical licenses in both Taiwan and Japan and completed his dermatology residency in The University of Tokyo Hospital and The Jikei University Hospital.
Dr. Lin provides outstanding care in many areas of dermatology, including general dermatology, aesthetic dermatology, and laser dermatology. He is particularly interested in acne/Accutane treatment, acne scars, androgenetic alopecia, ablative/cosmetic laser procedure, Botulinum toxin injections, and LGBTQ healthcare.
His clinical philosophy involves working together with his patients as partners in achieving their medical and aesthetic goals.
Dr. Lin can speak fluent English, Taiwanese, Mandarin Chinese, and Japanese. Please feel free to visit him for any skin problems or cosmetic consultation.
From Lin, Chia-Hsuan, M.D.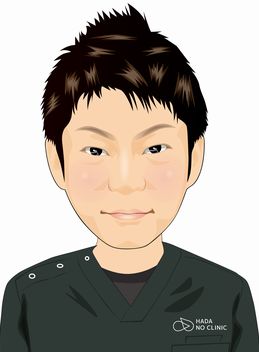 Dr. Lin has a long career as a physician and has extensive knowledge of dermatology, pediatrics, and internal medicine. As a dermatologist, we have accurate diagnostic skills and treatment experience, and by speaking four languages, we can smoothly provide medical care to foreigners living in Japan. He is a diligent doctor, has a deep knowledge not only in medicine but also in language and culture, and has passed the N1 Japanese Proficiency Test and provides medical care without any problems, but if there are any parts that are difficult to understand in intonation or Japanese expression, please do not hesitate to ask back.
Yosuke Iwahashi, M.D.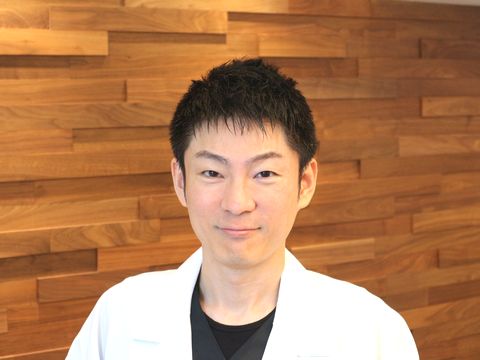 My name is Iwahashi, the director of Hada no clinic.
Our clinic is a dermatology and cosmetic dermatology department focusing on acne, AGA treatment, laser outpatient care, medical hair removal, etc. We have two hospitals in Tokyo, Koenji Temple and Kojimachi. We aim to be a clinic that is easy for patients to use.
Our patients range from those who want to be more beautiful and healthy to those who have problems with skin and hair.
We believe that our mission is to confront the needs and worries of such patients head-on, provide correct treatment, and improve them. Sometimes I say to my patients, "Don't worry too much about it, it's okay as it is." And treatment may not be recommended. This is because our hospital is not doing business to stir up patients' anxiety, but because we are thinking about what is best for our patients.
Originally, I specialized in general internal medicine (endocrine diseases such as lifestyle-related diseases and hormones) and cardiovascular (heart, blood vessels). I started outpatient dermatology 16 years ago, but the reason was that I myself had been suffering from acne for many years.
After becoming a doctor, I cured my own acne, which had been bothering me since elementary school, with "isotretinoin treatment". Acne that was not cured even after going to various dermatologists was completely cured in just 2 cools, and I realized once again the difference between Japan and acne treatment between Europe and the United States.
In the same way, from the desire to provide patients suffering from acne in a safe and correct manner the standard treatment that is carried out in Europe and the United States, we established the "Acne Treatment Specialist Outpatient" at the previous hospital 16 years ago. While taking charge of emergency medical care as an internist at a core hospital in the region, I used my days off to treat dermatology and acne at the clinic, but after that, I mainly provided treatment for acne and AGA, and I have been doing so to this day.
When I first started practicing medicine, there were almost no doctors in Japan who actively engaged in accutane treatment and hormone treatment in accordance with the guidelines of the American Dermatological Association, and there are still few. Under such circumstances, the number of patients with severe acne treated with isotretinoin and hormone therapy has exceeded 15,000.
When it comes to treating acne with isotretinoin and hormonal drugs, we pride ourselves on being one of the doctors with the most cases in the country. If you are not cured and have given up no matter where you go, please consult our hospital.
With regard to AGA, we explain the merits and demerits and provide treatment according to the patient's wishes. We provide standard treatment using finasteride and topical minoxidil drugs, minoxidil tablets with a strong hair growth effect, and treatment using the new drug dutasteride.
For spot, wart and mole treatment, acne scar treatment, and medical hair removal, a total of 14 lasers have been introduced at the two hospitals, and various types of lasers are combined according to the symptoms. We are proud to be one of the largest laser cases in Tokyo, and all doctors at our hospital are good at laser treatment.
In addition, we prescribe cosmetics made from pharmaceutical ingredients called dispensing cosmetics, which are rare even in Japan. Patients suffering from acne and atopy have sensitive skin, so there are people who cause trouble with cosmetics. When I received a consultation from a patient who asked, "Is there anything good?" and I wanted to provide something that was really good for the skin without using preservatives as much as possible if I was going to make it in the hospital, I started making it 16 years ago.
We have patients and staff try it out, and through trial and error and improvement, we formulate only those that have been highly evaluated. In particular, dispensing cosmetics containing "human placenta extract" and "skin regeneration factor" have received very good evaluations from patients.
Cosmetic dermatology is of course specialized in treatment to cure acne from the inside, so you can check the whole body including the side effects of medicines, so please consult our hospital with confidence.
From Yosuke Iwahashi, M.D.
Yoko Wakimizu, M.D.
涌水 陽子 略歴
資格・学会
2007年 東京薬科大学薬学部卒業
2011年 国立群馬大学医学部卒業
日本赤十字社前橋赤十字病院
杏林大学医学部附属病院皮膚科
都内クリニック皮膚科・美容皮膚科
2018年 医療法人社団 肌のクリニック
日本皮膚科学会
日本抗加齢医学会専門医
日本温泉気候物理医学会認定医
薬剤師国家資格
ボトックスビスタ施注資格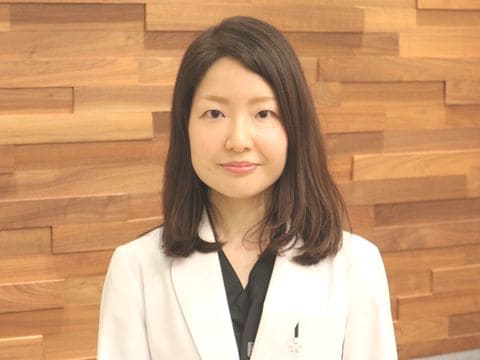 My name is Wakimizu, the deputy director of Hada no clinic. Before working at our hospital, I worked as a dermatologist at a clinic in Tokyo. In addition, since I graduated from the Faculty of Pharmacy, I have obtained both a pharmacist's license and a medical license. I have a long experience as a cosmetic dermatologist, and in addition to acne and AGA treatment, I have been involved in anti-aging treatments such as treatment with various lasers and injection of hyaluronic acid and Botox.
In recent years, the demand for aesthetic medicine has been increasing regardless of gender, and the aesthetic medicine market is rapidly expanding. Medical devices and therapeutic drugs are also evolving day by day, so it seems that they are contributing to the resolution of complexes for many people.
However, it cannot be said that patient satisfaction is improving in response to the evolution of aesthetic medicine. This is because, while aesthetic medicine contributes to the resolution of complexes, it has also become a business that takes advantage of complexes in reverse.
If you go to a beauty clinic, you may have the experience of being actively recommended for expensive surgeries and treatments. However, I myself was reluctant to recommend unnecessarily expensive cosmetic treatments to patients, and I could not force advertising them, and gradually became conflicted with my situation. Maybe it's because of my cautious nature that I don't feel like I can trust such clinics.
Cosmetic treatment was interesting, and I felt that it was worthwhile to eliminate patients' worries. However, although I had a passion to study more deeply, as a result of struggling through various things, I was thinking of withdrawing from aesthetic medicine for a while. At that exact timing, I had the opportunity to talk to Dr. Iwahashi, the director of our hospital. Seeing the sincerity of the hospital director's medical care, abundant knowledge, and insatiable spirit of inquiry, I was able to solidify my determination to continue with aesthetic medicine. I feel like it was a lucky event that decided my life as a doctor.
The "skin clinic" is a very serious clinic. We incorporate evidence-based treatment with knowledge gained from the latest research and clinical experience, and constantly update our medical care. And without forcibly recommending treatment, it is possible to choose treatment according to the symptoms and lifestyle of the person.
It is precisely because I have worked through the light and shadow of free medical care that I strongly feel the sincerity of our hospital, and I feel that it is our mission to continue this sincere medical system in the future. If I can support the smiles on each and every one of you, I am extremely happy as a doctor. We will strive to provide responsible and wholehearted medical care, so please do not hesitate to consult us.
From Yoko Wakimizu, M.D.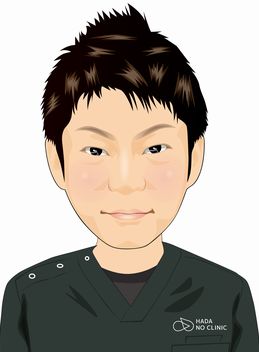 Dr. Wakimizu has a long experience in cosmetic dermatology, and is a doctor who is enthusiastic about research on "how to be beautiful" and gives accurate advice to become beautiful skin, so there are many fans among our patients. They have a wealth of knowledge of medications and are familiar with side effects, so please leave the treatment with confidence.
Atsushi Ito, M.D.
伊東 篤志 略歴
資格・学会
2015年 東京医科大学医学部卒業
山梨大学医学部付属病院
甲府共立病院皮膚科
2018年 医療法人社団 肌のクリニック
日本皮膚科学会
日本美容皮膚科学会
ボトックスビスタ施注資格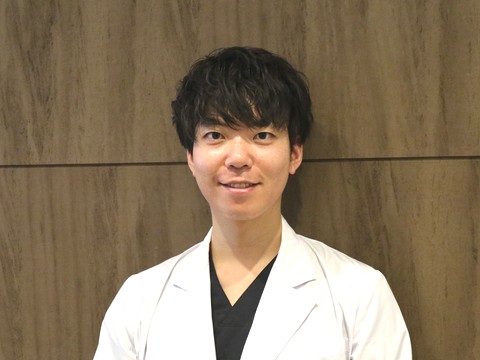 My name is Ito and I am a skin clinic doctor.
I have been treating all kinds of dermatology such as acne, alopecia, and skin infections at university hospitals and city hospitals. Currently, in addition to treating acne, AGA, and alopecia in women at a skin clinic, I am in charge of laser outpatient care such as spots and bruises, and cosmetic medicine. We will make use of the medical experience and knowledge of dermatologists so far to propose accurate medical care.
Now, what is your impression of cosmetic dermatology? I consider it to be a familiar area where we can improve the skin problems of patients.
Regardless of the severity, I think that there are many people who have been troubled by acne and acne scars at least once, and AGA is also a disease that has been troubled for many years as a complex because it is related to the first impression. Nevertheless, there are many cases where actual insurance treatment is not satisfactory enough just because it is not life-threatening, and medical care that procrastinates the fundamental problem is performed.
However, we believe that the anxiety and mental burden of having acne and AGA is never something that can be underestimated. I have doubts about the actual state of such medical care, and I am striving for aesthetic medicine every day from the desire to provide optimal treatment that is close to the skin of each patient.
We value the feelings you have and will strive for medical care with sincerity as our creed. Please do not hesitate to consult us about anything.
Doctor: Atsushi Ito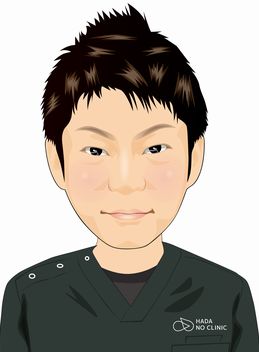 Dr. Ito has been aiming for cosmetic dermatology since his initial training, and is a serious and gentle teacher. Sometimes I talk to patients at the consultation and make them wait for the next appointment, but I think it is because it is easy for patients to consult and receive a lot of consultation. In addition to consultation on acne treatment, AGA treatment, laser outpatient care, etc., since he is a doctor who provides medical care while being close to the patient's feelings, please consult us and consult us about anything, even if you have any painful worries.
Makino Saori, M.D.
牧野 沙保里 略歴
資格・学会
2013年 杏林大学医学部卒業
杏林大学附属病院
杏林大学皮膚科助教
公立福生病院皮膚科
多摩総合医療センター皮膚科
2019年 医療法人社団 肌のクリニック
日本皮膚科学会
日本化粧品検定1級
ボトックスビスタ施注資格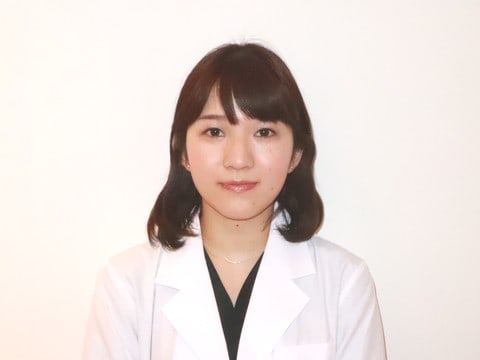 My name is Makino and I am a doctor at a skin clinic.
I used to work as a dermatologist at a university hospital or other specialized facility. In addition to dermatology in general, I was an outpatient clinic specializing in alopecia at a university hospital in particular, so I have had many experiences with male pattern baldness, alopecia areata, and female pattern baldness, and have presented papers and academic conferences.
Dermatology is mainly diagnosed from appearance, but there are various pathologies even if it is said that spots, moles, acne, acne scars in general, so appropriate diagnostic ability and treatment connected to it are important. Taking advantage of my clinical experience as a dermatologist, I always try to provide solid diagnosis and treatment in aesthetic medicine.
In addition, I was worried about acne when I was a student, and that was one of the reasons why I became a dermatologist. Acne is a non-life-threatening disease, and I have the impression that it is often dismissed lightly even if you visit a hospital. I was also clinging to straws and trying various medicines, but it did not get better, and my feelings were dark and blocked.
However, acne is an important problem for the person and a mental burden. It is the same with skin problems such as alopecia, spots, warts, etc. and external worries, and we will strive to provide warm medical care that is close to the feelings of such patients.
From Saori Makino, M.D.
Past Papers (Saori Yoshiike, First Author)
"A Case of Female Pattern Baldness Improved by Removal of Sertoli-Leydig Cytoma", Clinical Dermatology, Vol. 72, No. 6, p451-456, 2018
"Basic knowledge of eyelash alopecia and its treatment that adults suffer from" Derma. So far, so far, so good! Treatment of Alopecia in Children and Adults, No252, p58-64, 2017
"A Case of Dermatofibroma with a Pseudolymphoma-like Appearance," Clinical Dermatology, Vol. 58, No. 12, p1877-1880, 2016
"Giant dermatofibroma also suspected calcified epithelioma from imaging findings", Dermatology Medicine, Vol.38, No.4, p383-386, 2016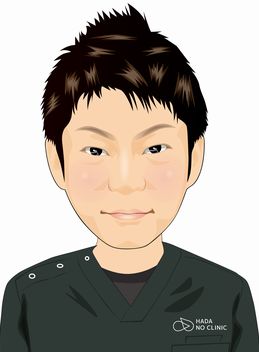 Dr. Makino worked as a dermatologist for five years, including training at the University Hospital and its affiliated hospitals. I left the department before I got a dermatologist, but as a dermatologist I have a wide range of knowledge and can diagnose and treat age spots and warts accurately. AGA and thinning hair in women were also in charge of specialized outpatient care at the university hospital, so please consult us about anything, regardless of gender.
Appointments and Enquiries
For return visits, please inform us of your 'consultation ticket number' when making an enquiry.
●Hada no clinic Koenji
(
TEL 03-5913-7435
)
4F Anfini Building, 4-6-7 Koenji Minami, Suginami-ku, Tokyo
Mon.~Sta. : 10:30 am - 1:30 pm / 3:30 pm - 6:30 pm
Sun. and Public holiday : closed
●Hada no clinic Kojimachi
(
TEL 03-6261-7433
)
B1F Chichibuya Building, 3-7-4 Kojimachi, Chiyoda-ku, Tokyo
Mon.~Fri. : 11:00 am - 2:00 pm / 4:00 pm - 7:00 pm
Sta. and Sun. : 10:00 am - 1:00 pm / 3:00 pm - 6:00 pm
Public holiday : closed
*Full appointments are required.
*We are very sorry, but sometimes it is difficult to get through on the phone due to the high volume of calls. We ask for your understanding as we have a limited number of staff.
*Please note that a separate 'telephone re-consultation fee' will be charged if a doctor responds to medical questions.