HADA NO CLINIC
TEL
HADA NO Clinic Koenji : 03-5913-7435
HADA NO Clinic Kojimachi : 03-6261-7433
Address
HADA NO Clinic Koenji : Anfini Building 4F-A, 4-6-7 Koenji-Miinami, Suginami-ku, Tokyo, 166-0003, JAPAN
HADA NO Clinic Kojimachi : Chichibuya Building B1F, 3-7-4 Kojimachi, Chiyoda-ku, Tokyo, 102-0083, JAPAN
Representative
Yosuke Iwahashi M.D.
Established
Hospital : December 7, 2015
Incorporation : August 31, 2017
Legal entity number
6011305002419
Health Insurance Medical Institution
Code
HADA NO Clinic Koenji : 15,3883,4
HADA NO Clinic Kojimachi : 01,3525,1
Department of Medicine
Dermatology, Internal Medicine, Cosmetic Dermatology
Medical Policy
Providing Patient-Friendly Medical Care
We will strive to be close to patients' worries, respond appropriately to their needs, and provide as close to patients as possible.
We will strive to acquire knowledge and skills in aesthetic medicine, and not only will we provide high-quality medical care, but we will also strive to provide heartfelt and gentle treatment to patients.
We try not to complicate work, communicate it to others in an easy-to-understand manner, and try to make it simple and efficient.
We will create an environment where staff members respect each other, solve problems in the hospital, and work comfortably for everyone.
Food for medical care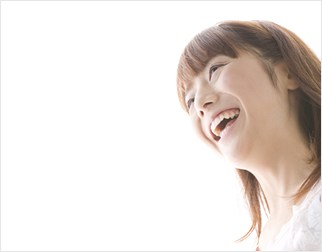 There are many patients who come to our hospital by referral from friends and by referral from other hospitals, and patients suffering from severe acne from all over the country, from Hokkaido in the north to remote islands (Miyakojima) in Okinawa in the south.
There is a female patient who left an impression on me.
As soon as the patient entered the examination room, he suddenly began to cry. It was as if the entire face was covered with acne, and at first glance I could tell that it was a severe case. She was getting married next year, and no matter where she was treated at the hospital, she would not be cured, so she didn't know what to do and was panicking.
Fortunately, the treatment at our hospital has improved completely, and with a bright smile as if the first crying face was a lie, "Sir, the wedding ceremony ended safely. Thank you." He came to report with pictures. It was a moment when the doctor was very happy that the nurses and staff showed her beautiful bride and received treatment from our hospital.
Emergency medical care when I was working at an acute hospital was also worthwhile, but I think it would be good to have a doctor who feeds on the smiles that can be obtained by making patients beautiful. At our hospital, all the staff members provide medical care with such a feeling as a basic policy.