Book Online
Please choose the clinic you would like to make an appointment.
Please also refer to "How to make a apointment". If you do not know how to make an appointment, please call the clinic directly during the consultation hours.
Waiting time / Congestion / Request at the time of consultation
For information on waiting times, congestion conditions, and requests for consultations, please refer to the following links.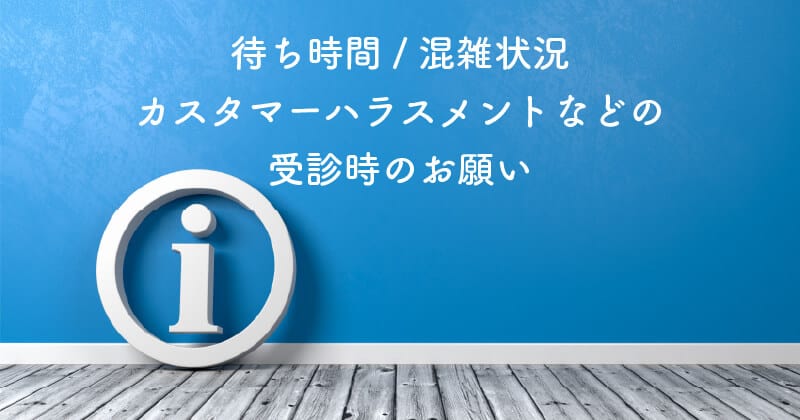 Notes on online reservations
User registration is required for each online reservation. If you have ever been to a skin clinic, you will be treated as a re-examination at either clinic.
If you are a repeat patient and wish to change the medical treatment menu,

please make an appointment in the frame of the first consultation.

(The consultation fee will be treated as a re-examination fee.) )
If you are a first-time patient and would like to make an appointment more than one week in advance, please contact our clinic directly by phone.
The

consultation time frame for the first patient doctor is set to 15 minutes

. Please confirm the details of treatment on the website etc. in advance as much as possible.
Please note that the "medical examination ticket number" is the same for both clinics up to 6369, but if the number is later than that, it will be the same for each doctor's office.
Since there are many people who wish to have medical hair removal, we will

limit the reservation of medical hair removal to one per person

.
Appointments and Enquiries
For return visits, please inform us of your 'consultation ticket number' when you call.
●HADA NO Clinic Koenji
(
TEL 03-5913-7435
)
4F Anfini Building, 4-6-7 Koenji Minami, Suginami-ku, Tokyo
Mon.~Sat. : 10:30 am - 1:30 pm / 3:30 pm - 6:30 pm
Sun. and Public holiday : closed
●HADA NO Clinic Kojimachi
(
TEL 03-6261-7433
)
B1 Chichibuya Building, 3-7-4 Kojimachi, Chiyoda-ku, Tokyo
Mon.~Fri. : 11:00 am - 2:00 pm / 4:00 pm - 7:00 pm
Sat. and Sun. : 10:00 am - 1:00 pm / 3:00 pm - 6:00 pm
Public holiday : closed
*Full appointments are required.
*We are very sorry, but our staff is not fluent in English. please speak slowly.
*Please note that 'telephone re-consultation fee' will be charged if a doctor responds to your medical questions.